Custom Engraving
---
We pride ourselves on being your dependable source for industrial engraving.
---
Carolina Design Company, LLC has been a supplier of custom phenolic labels for the electrical industry for more than 20 years. When your needs specify a label for adverse conditions; impervious to water, chemical corrosion, high heat, or abrasion, we have your label.
From our start as a local manufacturer of durable engraved labels to electrical contractors throughout North and South Carolina we have grown to supply custom engraved phenolic labels to electrical contractors and other industries nationwide.
Carolina Design Company takes a personal approach to quality assurance making sure your order is filled to your exact specifications and delivered on time and on budget.
---
Metals
---
We have a variety of metals to fit your needs.
---
Different projects have different needs. At Carolina Design Company, LLC we offer the right metal for any project. Whether it's stainless steel, brass, or aluminum you're after, we have you covered!
---
Colors
---
We have many different colors to accomodate your needs.
---
Phenolic labels can be made in a rainbow of colors to best suit the intended usage. All labels consist of a top color layer that makes the background of the label and a core color which is exposed during engraving. For example if you wanted a red label with white wording you would order your label with red - white core. Most labels are of the white core variety. Many locations or label uses call for a white label with a dark core. The most popular examples being a white label with either a red or black core. This type of format is helpful when you desire to increase the contrast on a dark ground or dimly lit area. Ultimately your label color choice will depend on your specific project and needs. These are our most popular colors. We can special order custom colors by request.

Just give us a call.
---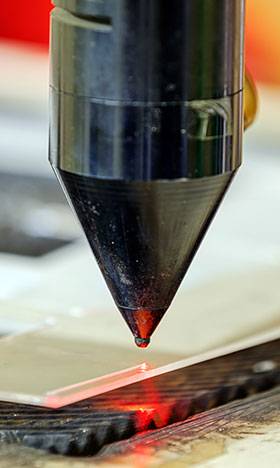 A Company You Can Trust